About me
Wassup, peoplez?
Name's ShadowMage. As of Feb. 21, 2013, I've been appointed as the DF Wiki's newest Admin.
If you have any questions or concerns, feel free to message me about them. I'm usually on here at least once every day except on the weekends, so you probably won't have long to wait for a response! =)
You can reach me on Dead Frontier under the same username, but without the dash in the middle:
- DF Wiki username: Shadow-Mage
- Dead Frontier username: ShadowMage [no dash]
Please do not hesitate to contact me if you ever have reason to believe that someone has vandalized one or more pages on the Wiki. Be sure to let me know which page(s) was/were affected, and who made the last edits to those pages (if possible).
Stay sharp!
~Shadow-Mage (DF Wiki Admin, head of The Collective, and co-founder of THE MOST POWERFUL AND ELITE CLAN THAT NEVER EXISTED...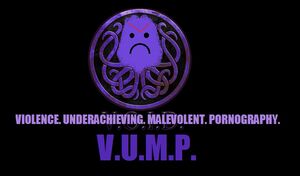 ...AND NEVER WILL...
Pages under my Supervision and Protection
Trusted Users